CPAP
CPAP, (Continuous Positive Airway Pressure) is the most simple and effective treatment available for OSA (Obstructive Sleep Apnea). Astec has a fully trained staff member available to assist CPAP clients with selecting the right system for your needs. We stock a large array of CPAP machines, masks, hoses and accessories and are authorized distributors for Fisher and Paykel, Phillips and ResMed.
The most critical aspect of CPAP success relates to the correct selection and right use of the mask. Our in house specialist can help you through this process and we have masks available for trial or hire to ensure that you get the best possible results.
These days all masks are interchangeable between machine manufacturers so that you, the end user have a very wide selection to choose from.
Astec also works with Air Liquide in delivering services for Department of Veteran Affairs clients.
Easy Breathe Sleep Apnoea Pillow
array (
  0 => 
  WP_Term::__set_state(array(
     'term_id' => 28,
     'name' => 'CPAP',
     'slug' => 'cpap',
     'term_group' => 0,
     'term_taxonomy_id' => 28,
     'taxonomy' => 'as_product_category',
     'description' => '',
     'parent' => 0,
     'count' => 1,
     'filter' => 'raw',
     'term_order' => '36',
  )),
  1 => 
  WP_Term::__set_state(array(
     'term_id' => 77,
     'name' => 'Pillows',
     'slug' => 'pillows',
     'term_group' => 0,
     'term_taxonomy_id' => 77,
     'taxonomy' => 'as_product_category',
     'description' => '',
     'parent' => 27,
     'count' => 5,
     'filter' => 'raw',
     'term_order' => '4',
  )),
)
CPAP Machines
Philips REMstar Auto with A-Flex
array (
  0 => 
  WP_Term::__set_state(array(
     'term_id' => 41,
     'name' => 'CPAP Machines',
     'slug' => 'cpap-machines',
     'term_group' => 0,
     'term_taxonomy_id' => 41,
     'taxonomy' => 'as_product_category',
     'description' => '',
     'parent' => 28,
     'count' => 1,
     'filter' => 'raw',
     'term_order' => '40',
  )),
)
CPAP Masks
Nasal Masks
Nasal Pillows Masks
Nuance Gel Nasal Pillow Mask
array (
  0 => 
  WP_Term::__set_state(array(
     'term_id' => 53,
     'name' => 'Nasal Pillows Masks',
     'slug' => 'nasal-pillows-masks',
     'term_group' => 0,
     'term_taxonomy_id' => 53,
     'taxonomy' => 'as_product_category',
     'description' => '',
     'parent' => 42,
     'count' => 2,
     'filter' => 'raw',
     'term_order' => '39',
  )),
)
Pilairo Q Mask
array (
  0 => 
  WP_Term::__set_state(array(
     'term_id' => 53,
     'name' => 'Nasal Pillows Masks',
     'slug' => 'nasal-pillows-masks',
     'term_group' => 0,
     'term_taxonomy_id' => 53,
     'taxonomy' => 'as_product_category',
     'description' => '',
     'parent' => 42,
     'count' => 2,
     'filter' => 'raw',
     'term_order' => '39',
  )),
)
Full Face Masks
Amara Full Face Mask
array (
  0 => 
  WP_Term::__set_state(array(
     'term_id' => 54,
     'name' => 'Full Face Masks',
     'slug' => 'full-face-masks',
     'term_group' => 0,
     'term_taxonomy_id' => 54,
     'taxonomy' => 'as_product_category',
     'description' => '',
     'parent' => 42,
     'count' => 2,
     'filter' => 'raw',
     'term_order' => '38',
  )),
)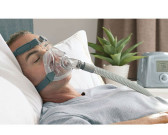 Simplus Full Face Mask
array (
  0 => 
  WP_Term::__set_state(array(
     'term_id' => 54,
     'name' => 'Full Face Masks',
     'slug' => 'full-face-masks',
     'term_group' => 0,
     'term_taxonomy_id' => 54,
     'taxonomy' => 'as_product_category',
     'description' => '',
     'parent' => 42,
     'count' => 2,
     'filter' => 'raw',
     'term_order' => '38',
  )),
)