About Us
Astec is a unique organisation with its staff qualifications and backgrounds combining to provide a skill base that can source and custom fit equipment to suit you, the client. We are a group of like minded, highly skilled and qualified individuals that make up an altruistic business that has supported Ballarat and district for more than 25 years. We provide very special solutions for very special people and these qualities are available to all customers, no matter what the requirement.
Astec has a very broad customer base that includes Grampians Health Service, including their Aged Care and Community based programs, Pinarc, Ballarat Specialist School, many of the Supported Disability Accommodation Homes, Department of Veteran Affairs, TAC, Workcover, local industry and private scooter and wheelchair users. Many of these organisations are involved in our Programmed Maintenance Program for servicing of Equipment and Ceiling tracks. Astec is also in demand by various manufacturers to carry out their warranty and repair work.
Our customised solutions are created specifically to suit each client. These solutions come in many different forms, such as Manual or Electric Wheelchairs, Vehicle Modifications, Minor Home Modifications and Electronics. We approach every situation with a can do attitude, so that we do our best to make the solution to suit your needs.
A long association with Magic Mobility, Permobil and Ottobock mean Astec Equipment Services can provide scripted custom wheelchairs. Each client is extensively consulted and measured and the chair constructed so that the end result is a chair that will provide years of daily community access with maximum comfort.
Astec also stocks a large array of the Shoprider, Invacare, Merits and Trek Electric Mobility Scooters. Our range of Daily Living Aids is vast and provides many solutions for those tasks that become increasingly difficult as we age. These also can at times need some modification to suit the client. In conjunction with occupational therapists we have designed and produced many one-off assistive items.
Astec operates a large modern workshop with trained technicians where all aspects of equipment repair are carried out in house. Our technicians also travel throughout the region from Melton to Horsham, Bendigo to Warrnambool and all towns in between, completing repairs onsite or collecting items when the work needs to be completed in the Workshop.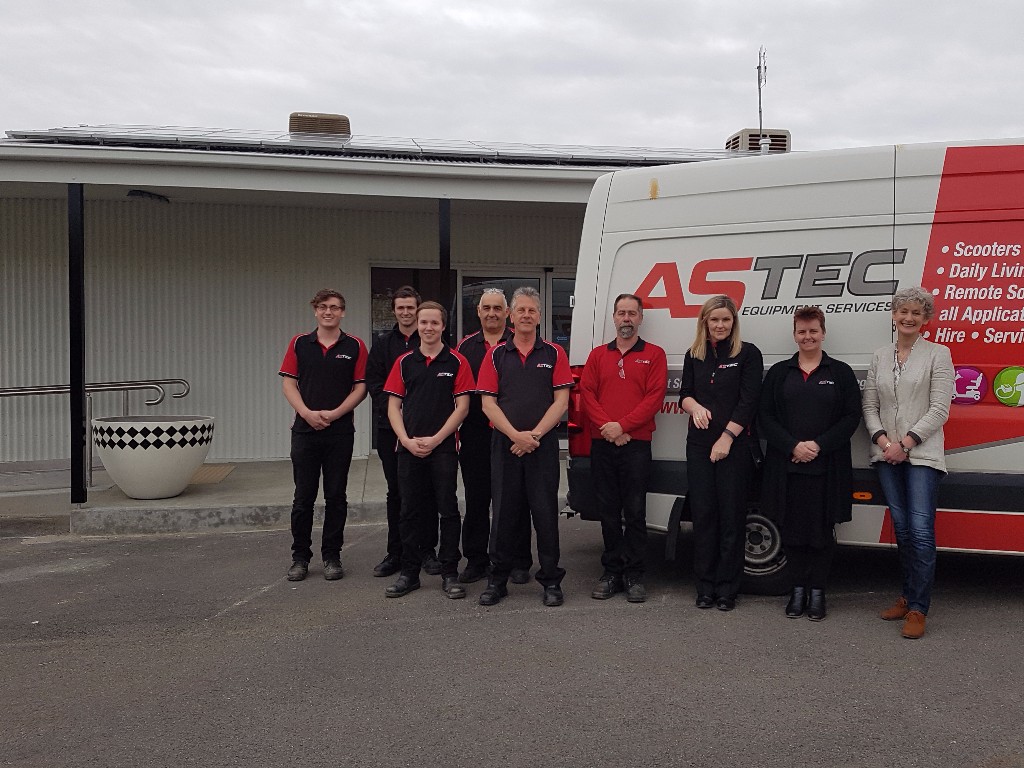 Our mission statement is:
"To deliver the best possible mobility and assistive solutions, through innovative, reliable and compassionate service."